Two years ago, around the time, my regular blogs became increasingly sparse, as one chapter in my life ended, and others began.  One of these was Sunday Suppers @ The Sandbag House.  This post talks about that.
Would you believe that this Sunday was the second anniversary of Sunday Suppers @ The Sandbag House?  Since then, menus go out weekly to a WhatsApp group and via various social media and e-news channels in the village.  The menu for last night's supper, except for the soup, is exactly the same as that Sunday's.
Last year, at around the time that we marked the first anniversary of Sunday Suppers, we implemented a suggestion from regular diners, and started a book in which they could leave notes.  It's also an interesting and easy way to keep track – mostly of the countries from which our village visitors come.  In the last year, we have hosted folk from England, Ireland and Scotland;  Sweden, Denmark and Germany;  Spain, Italy and India.  We've welcomed old friends – from far and near – and made new.  I've even been surprised by university friends, neither of whom I'd seen since those days, who came to McGregor – especially for Sunday Supper.  That was a trifle nervewracking, I confess.  Then they recommended to friends, Sunday Supper @ The Sandbag House.  And the friends came.
Not long into the journey, friend and photographer, Selma decided that she wanted to document (her word), a Sunday Supper @ The Sandbag House.  Her photographs are infinitely better than I could have wished, given my lack of experience, then.  We did have great fun and, I have forgiven her:
I don't want to be in front of the camera, I whined.

You won't be, she assured me, batting her blue eyes at me, smiling broadly.
Well.
She lied
I've learned
I have learned a great deal from Suppers @ The Sandbag House.  Not least that we can do it, and I have learned that I can do things I never thought I could.  Don't get me wrong, I have most definitely not morphed from being a home cook into a chef, but there is truth in the old adage, practise makes perfect.
At the beginning, not only do I like doing pretty tables, but I figured that if the tables were pretty enough, people would forgive the food.
Like wine and cheese do, I've improved over time
Perfection has not been realised, but there is most certainly a signficant improvement in things like desserts – never my forté – and how they are presented.  I discovered that I can bake and make mousse.  Panacotta's next.
The other thing I've learned, is how to better manage portions and plating.  I've gone from slopping things about (or over diners – which nearly happened when we had a group of 10!), and serving vegetables in side dishes that don't get eaten (and wasted), to plating entire courses.
And now
As we enter year two, I also hope to resume posting more regularly.  I have been bloggin elsewhere and various developments in the last few months have enabled me to consolidate most of my blogging activities.  Virtually all have been on the blogging-cum-social crypto platform, Steemit, and/ or on to that platform via other applications like Instagram, as well as, now, WordPress.  On the blog roll, there are posts that deal specifically with events there, which also explains the guff at the end of this (and each) post and which you are more than welcome to ignore – or not.
Sorry
Also, as I go through the process of updating posts from the early days, to this now self-hosted site, I apologise belatedly, and in advance, for the spam that email followers may get in their inboxes.  It will be sporadic (and probably herald a "virgin" post, as I will do this as and when I get the opportunity.
I am back
So, for those who have kindly told me that they've missed my blogs, I'm back!  Do browse through the blog menu to see if there is anything earthshatteringly interesting that you've missed, and which was published elsewhere.
Until next time
Fiona
The Sandbag House
McGregor, South Africa


Photo: Selma
If you're a compulsive Instagrammer like me, Share2Steem and earn
Let me help with your English writing
Rates depend on the depth of edit required
More about why I am offering this service here
DM me on Discord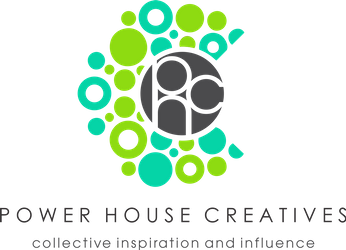 Join Us On Discord